---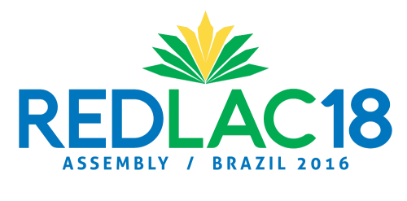 ---
From November 1 to 4,

2016

in Brasilia
RedLAC: Leaders in sustainable finance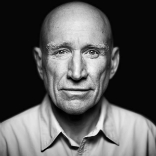 Sebastião Salgado
Salgado is a Brazilian social documentary photographer and photojournalist who was the inspiration for The Salt of the Earth film. The documentary portrayed his findings through the continents: international conflicts, starvation and exodus. Now he is focusing on the wild fauna and flora as part of a huge photographic project which is a tribute to the planet's beauty. Most of his photographic projects have appeared in numerous press publications and books. Touring exhibitions of this work have been presented throughout the world.
Salgado is a UNICEF Goodwill Ambassador. He was awarded the W. Eugene Smith Memorial Fund Grant in 1982, Foreign Honorary Membership of the American Academy of Arts and Sciences in 1992 and the Royal Photographic Society's Centenary Medal and Honorary Fellowship (HonFRPS) in 1993.
Panel 1
The future of financing for Environmental Funds
---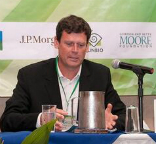 Jens Mackensen
KfW
Head of Division for Agriculture and Natural Resources Management in LAC at KfW, the German Development Bank. He is a development specialist with background in natural science and economics, extensive international experience, 10 years in project financing and development banking in environmental sectors. Mackensen currently is Chairman of the Board of the Caribbean Biodiversity Fund as well as the eco.business Fund, a structured investment fund operating in LAC.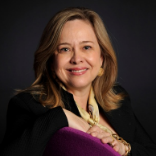 Adriana Moreira

World Bank
Senior Environmental Specialist, Environment and Natural Resources Global Practice for the World Bank. Biologist with a PhD in Ecology from the University of Harvard. She is an expert in environment and sustainable development, with over 20 year experience in natural resources management, rural development and climate change in Latin America and Africa. She has also been nominated as the Global Leader for Biodiversity.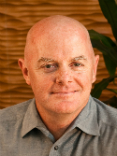 Claude Gascon

Global Environment Facility (GEF)
He is the Manager of Programs at the GEF where he is responsible for programming of resources. Dr. Gascon is an expert in biodiversity conservation with special focus on the Amazon. He has developed and implemented institutional conservation strategies. Dr. Gascon holds a doctorate in Ecology from the Florida State University. His research has resulted in over 70 publications and 3 books.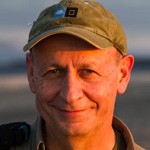 Lorenzo Rosenzweig
Mexican Fund for the Conservation of Nature (FMCN)
He is the Executive Director of the Mexican Fund for the Conservation of Nature (FMCN) since October 1994. From 1999 to 2003 he chaired the Executive Committee of RedLAC.
---
Panel 2
Beyond Offset, the Brazilian experience
Speakers
---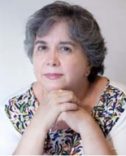 Rosa Lemos de Sa

Funbio
Became the Secretary General of Funbio in January 2010. Previously, she led the Andes-Amazon Initiative of the Gordon & Betty Moore Foundation between 2006 and 2009, in the United States, and worked at WWF-Brazil for 10 years, occupying the position of Director of Conservation from 2003 to 2006.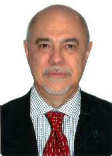 Jose Pedro de Oliveira Costa

Ministry of the Environment Brazil
He currently is the Secretary of Biodiversity and Forests. De Oliveira is an architect with a Master in Environmental Planning from the University of California - Berkeley, a PhD in Environmental Structures with a distinction from the Faculty of Architecture and Urbanism at the University of São Paulo. He is the main responsible for the creation of more than a hundred national and international protected areas. De Oliveira has been a teacher for more than 40 years.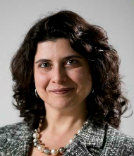 Erika Bechara
Pontificia Universidad Católica de São Paulo (PUC / SP)
Master and PhD in Law and Social Relations from PUC / SP. Professor of Environmental Law at PUC / SP, Bechara also teaches Environmental Law and Consumer Law at the Law School of Sorocaba. Lawyer and partner of Szazi Bechara Storto Advogados.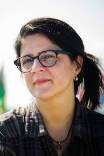 Ana Cristina Barros

The Nature Conservancy
She is currently the Director for Smart Infrastructure in Latin America. Barros has more than 20 years of experience working with the sustainable development agenda in Brazil. Prior to joining The Nature Conservancy, she lived in the Amazon Rainforest for over a decade working on environmentally-friendly development projects.
---
Panel 3
Communication as a change tool
br>
Speakers
---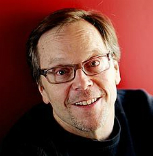 Fernando
Meirelles
Brazilian film director, producer and screenwriter. His best known film is City of God, released in 2002 in Brazil and in 2003 in the U.S., which received international critical acclaim. He was nominated for an Academy Award for Best Director. Meirelles is currently working on two series about climate change and the challenges faced by the humankind.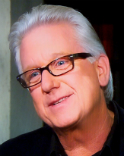 Steve Winter
National Geographic
Photographer for NatGeo for over two decades, he specializes in wildlife, and particularly, big cats. He's been named BBC Wildlife Photographer of the Year and BBC Wildlife Photojournalist of the Year. He was a two-time winner of Picture of the Year International's Global Vision Award and won 1st prize in the nature story category from World Press Photo in 2008 and 2014.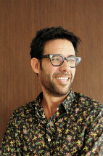 Fernando Luna

Trip
Brazilian journalist, partner and director at Trip, a leading communication agency in Brazil. Specialists in brand content and experiential marketing. He is in charge of digital and printed publications. Besides magazines, they have a TV channel. He creates and consumes narratives much before they were called storytelling.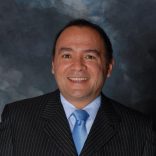 Jorge Oviedo

FIAES
During his over 20 years of experience working in the agro-industrial and environmental sector he has managed important agricultural, environmental and rural development programs, specializing in financing strategies, fundraising and establishing multi-stakeholder partnerships for the successful development of programs and projects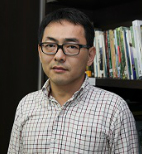 Helio Hara

Funbio
Hara worked as a journalist in Brazil and Paris before joining communication agencies where he developed branded content for corporations. He is currently the communication and marketing director at Funbio.
---
Panel 4
Climate change and the role of Environmental Funds
Speakers
---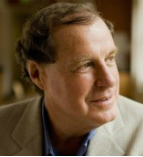 Thomas Heller

Climate Policy Initiative
He founded CPI, and served as Executive Director from CPI's start in 2009 until 2016. Before founding CPI, Heller was a professor at Stanford University for thirty years, serving as the Shelton Professor of International Legal Studies, Senior Fellow at the Stanford Freeman Spogli Institute for International Studies, and Senior Fellow at the Woods Institute for the Environment.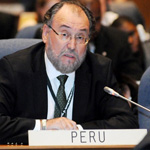 Alberto
Paniagua
PROFONANPE
Founding member of RedLAC. PROFONANPE is the first Environmental Fund and so far the only accredited institution in Latin America by the Green Climate Fund (GCF).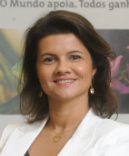 Juliana Santiago
Amazon Fund/BNDES
Head of the Amazon Fund department at the BNDES. The Amazon Fund provides financial support to combat deforestation, and the BNDES is responsible for raising and investing funds, following and monitoring the projects receiving support, rendering accounts and communicating results obtained. She has worked for the BNDES for more than 10 years, and before leading the Amazon Fund, she was engaged in financing projects in various segments, such as Waste Management, Sanitation, Urban Infrastructure and Social Inclusion.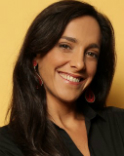 Daniela Lerda
Climate Land Use Alliance (CLUA)
Coordinator at CLUA in Brazil that supports land use policies and practices to mitigate climate change, benefit people, and protect the environment. Prior to CLUA, Lerda founded PADMA, an environmental consulting company specializing in business and biodiversity. For the past 20 years, Lerda has supported companies from a variety of sectors and assisted NGOs, private foundations, and governments, to design, implement, and measure conservation programs in over 15 countries.
---
Panel 5
Biodiversity and the private sector
Speakers
---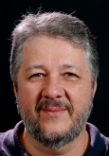 Claudio
Pádua
IPE Institute
He has a masters degree in Latin American studies and a PhD in Ecology from the University of Florida in Gainsville. Padua is the dean of the Superior School of Conservation and Sustainability and IPE's vicepresident. He is also a senior associate researcher at Columbia University and was listed a "planet heroe" by Time magazine in 2002.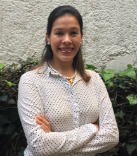 Karina Ugarte

Mexican Fund for the Conservation of Nature (FMCN)
It has nearly a decade working on environmental issues. Prior to serving as director of procurement and communication at FMCN, she was the global policy and advocacy officer at BirdLife International in Cambridge, England where she led the work of business partners on issues of multilateral environmental conventions such as the Ramsar Convention and the Convention on Biological Diversity.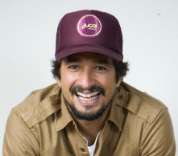 André Mello
Juçaí
He has created and implemented social and sustainable projects such as the Social Ciranda Viva, which has benefited about 1000 families. In 2013, he founded with partners Ciano Alimentos Sustentáveis, the company behind Juçaí and Projeto Amável, which promotes conservation and reforestation with the Juçara palm treen, a species from the Atlantic Forest. The initiative creates jobs and generates income for local communities in a sustainable way.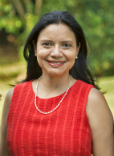 Rosa
Montañez
RedLAC & Natura Foundation Panama
RedLAC President and Executive Director of Natura Foundation. She has a 20-year career of which 7 are at an international level and 11 at a management level as Executive Director of NGOs. She is a Law and Political Science graduate with a Master in Environmental Management. She specialized in protected areas planning and management of NGOs.
---
Panel 6
Safeguards
Speakers
---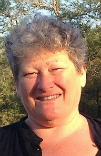 Agi Kiss
World Bank
Lead Environmental and Social Safeguards Specialist and Lead Biodiversity Specialist in the Operational Policy and Country Services Unit of the World Bank. Kiss has a PhD in Ecology from the University of Michigan and for over 30 years has led biodiversity conservation, Integrated Pest Management, and other environmental projects.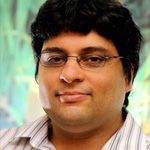 Fabio Leite
Funbio, coordinador FMAM
The results achieved by his team has impacted more than 58 million hectares directly, supporting more than local NGOs and more than 50.000 families on themes ranging from protected areas, biodiversity mainstreaming, endangered species and food security.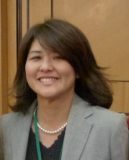 Yoko Watanabe

Global Environment Facility (GEF)
Yoko Watanabe manages the Global Environment Facility (GEF)'s operation in Asia region. In her position, she coordinates the GEF portfolio in Asia, including biodiversity, climate change, sustainable land and forest management, international waters, and chemical and wastes issues. She is a Senior Biodiversity Specialist and a Focal Point on Indigenous Peoples issues.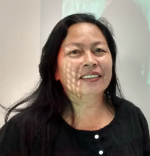 Sinéia do Vale

Indigenous Council of Roraima
Wapichana Coordinator of the Department of Land Management and Environment. She is part of the Advisory Council of the Ecological Station of Maracá and also of Mount Roraima Park's Advisory Council. Do Vale is a representative member of the Amazon in the Indigenous Committee of Climate Change, which is part of the Technical Chamber of the National Policy for Environmental and Territorial Management of Indigenous Lands.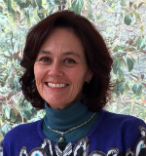 María José
González
MAR Fund
She heads the Mesoamerican Reef Fund, a regional Environmental Fund established to support conservation and sustainable use of natural resources in the Mesoamerican Reef System, shared with Mexico, Belize, Guatemala and Honduras.
---
Panel 7
Tropical Forest Conservation Act – TFCA
Speakers
---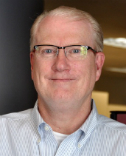 Scott E. Lampman

USAID
Executive Director for the Tropical Forestry Conservation Act Secretariat housed within USAID. Lampman's formal education includes: an MBA from Virginia Tech. University, an M.S. in Forestry from North Carolina State University, and BS(s) in Biology, Spanish and Latin American Studies from the University of Colorado. He has worked in environmental impact assessments, environmental & social safeguards, conservation finance and sustainable development programming.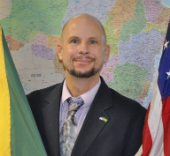 Michael Eddy
USAID
Director to USAID/Brazil. Before arriving in Brasília, he served as Director of Governance and Vulnerable Populations (GVP) to the Regional Development Mission for Asia (RDMA) where he provided strategic vision, leadership and technical guidance to diverse, multi-sector project portfolio including governance, rule of law, humanitarian assistance, sustainable livelihoods and cultural preservation programs in Thailand, Burma, Laos, and China.

Rodrigo Martins Vieira
Ministry of the Environment, Brazil
Environmental analyst since 2005 at the Ministry of the Environment of Brazil, graduated in Political Sciences from the University of Brasília (UnB). He specialized in global governance at the German Development Institute and in environmental management at the UnB. He has worked as general external financing manager at the Mnistry of Planning and he was also senior counselor of Brazil at the Interamerican Development Bank. He is currently ecossystems conservation manager at the Ministry of the Environment.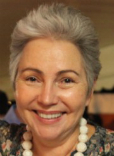 Maria Jose Gontijo
Instituto Internacional de Educação Brasil – IEB
Founder and director of the Instituto Internacional de Educação Brasil – IEB, one of the most prestigious NGOs dedicated to capacity building in Brazil. Before IEB, she has worked in the private sector and in institutions such as the Fulbright Commission and SUNY-Brazil Advanced Developing Country Training Program.
J.P. Morgan breakfast workshop: Decoding the Elements of Sustainable Investing (for RedLAC members only)
Date: November 2, 2016. Time: 7:30a.m. – 9:00a.m.
National Geographic Storytelling Bootcamp (for RedLAC & CAFÉ members only)
Dates: November 5-6, 2016. Time: 8:30a.m. – 5:30p.m.
---
RedLAC: Leaders in sustainable finance