--- ---
October 30 - November 2, Punta Cana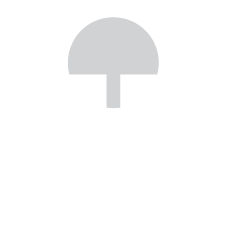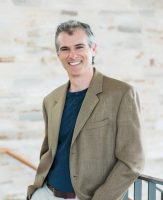 Richard Cudney
Is a program officer at the David and Lucile Packard Foundation, where he leads strategies for ocean conservation and fisheries management in Latin America. His work is built on more than two decades of experience with academia, NGOs, the private sector, government, and coastal communities. He is driven by the possibilities of making positive changes through linking science to action and enabling meaningful connections. In addition to his role at the Foundation, Richard is a senior fellow with the Environmental Leadership Program and a member of the advisory boards of various conservation and research institutions including the San Diego Natural History Museum, Advanced Conservation Strategies and the Gulf of California Conservation Fund.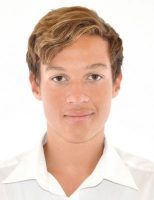 Storm Halbich
Storm Halbich is an accomplished and international swimmer and writer, as up today with only 19 years old his has a whole palmares of athletics, literature and tourism rewards and prizes which is very impressive at such an early age.
Halbich began writing books from a tender age; his first 'My Homeland' was launched in 2007, followed by 'Colours of My Country, St. Vincent and the Grenadines.' Both books are centered around welcoming visitors, protecting the environment and appreciating the lifestyles and products available in St. Vincent and the Grenadines.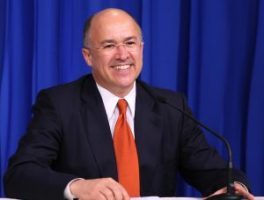 Honorable Francisco Domínguez Brito
He has been National District Attorney (1997-2000), Senator of the Republic (2006-2010), Minister of Labor (2011-2012), twice Attorney General of the Republic (2004-2006 and 2012-2016) and current Minister of Environment and Natural Resources
Panel 1
The Blue Economy
Speakers


This panel will offer an overview on the Blue Economy, bringing together different views and experiences on marine conservation linked with sustainable development. It will also discuss how Environmental Funds can engage in this context
---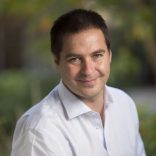 Alex Muñoz

National Geographic Society
Is Pristine Seas director for Latin America. Previously, he was Oceana's vice president for Chile. He has been the driving force behind the most important ocean policy changes in Chile; protecting all of Chile's 117 seamounts from bottom trawling; reforming Chile's fisheries law to require science-based quotas; stopping coal-fired power plants from destroying the marine habitat and fishers' livelihood; protecting vast areas of Patagonia from salmon farming; establishing the first regulations to reduce antibiotic use in Chilean salmon aquaculture; and banning shark finning in the country.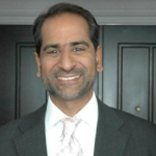 Pawan Patil

World Bank
Over 19 years at the World Bank, he has followed his twin passions, co-developing the institution's multi-billion-dollar portfolio on Oceans and the Blue Economy, and co-creating social enterprises and initiatives in support of adolescent girls and young people.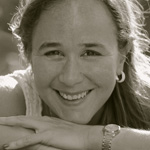 Zdenka Piskulich

Asociación Costa Rica Por Siempre
She worked at The Nature Conservancy for over thirteen years as director of the Costa Rica Program of The Nature Conservancy, and previously as international director of the Private Lands Conservation Initiative. She led the fundraising campaign for the CRXS program,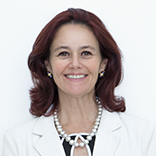 María José González
MAR Fund
Executive Director of the Mesoamerican Reef Fund (MAR Fund) since 2005. She also participated in the design and establishment of the Latin American and Caribbean Network of Environmental Funds (RedLAC), was a member of the RedLAC Executive Committee for four years and is currently serving again.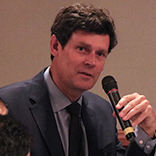 Jens Mackensen
KfW
Head of Division for Agriculture and Natural Resources Management in LAC at KfW, the German Development Bank. He is a development specialist with background in natural science and economics, extensive international experience, 10 years in project financing and development banking in environmental sectors. Mackensen currently is Chairman of the Board of the Caribbean Biodiversity Fund as well as the eco.business Fund, a structured investment fund operating in LAC.
Panel 2
Promoting Sustainable Tourism and Fundraisings
Speakers




Tourism has a dual role for EFs - promoting sustainable tourism through their grant-making programs, and mobilizing resources from the tourism sector for their conservation efforts. This panel will gather tourism sector specialists and examples on how this sector is partnering with conservation actors, including EFs.
---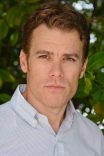 Jake Kheel

Grupo Puntacana
He leads one of the Caribbean's most expansive coral reef conservation efforts; helped implement Zero Waste at Grupo Puntacana, the first and largest integrated solid waste program in the country; and directs the Center for Sustainability, a think tank for sustainable development. He has led numerous high impact sustainability programs in the Dominican Republic that have been replicated in other destinations and companies.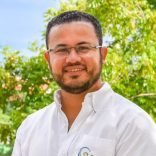 Jonathan Delance

Gobierno República Dominicana
He has worked in different areas of the economy and national development, private sector and other organizations of civil society. In recent years he has been working closely on projects of biodiversity conservation with global importance of the Dominican Republic. He was national coordinator of the Reengineering Project of the National System of Protected Areas in order to achieve financial sustainability.
Alberto Galán

Patrimonio Natural
Director of Natural Heritage, Fund for Biodiversity and Protected Areas. Economist with more than 25 years of experience in educational, environmental and institutional strengthening of social organizations. Since directing Patrimonio Natural Alberto has specialized in the creation and management of financial mechanisms and economic instruments for the conservation of biodiversity and protected areas.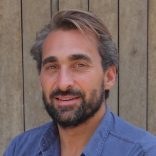 Nicolás Pascal

Blue Finance
Is the founder and director of the United Nations Environment "Blue finance" project. Nicolas' expertise combines marine science, economics, finance and policy; all aimed at protecting marine ecosystems. On the marine side, his more than 50 economic studies, scientific publications and technical reports on ecosystem services of coral reefs, have been used globally, to inform and convince policy makers. On the business side, Nicolas' former positions include investment director and project developer for multinational companies as well as founder and CEO of a B2B company. These dual skill sets now inform marine conservation, inspiring alternatives and new approaches.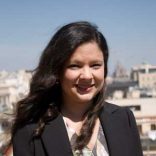 Paloma Zapata

Sustainable Travel International
In more than 20 countries, Paloma Zapata has worked to integrate travel and tourism into sustainable development planning. She has designed policies, tools and marketing strategies—often working in remote destinations and under challenging conditions. For example, she helped to produce sustainable tourism master plans for Belize, Bermuda and Colombia and developed a plan to empower disenfranchised communities in Cambodia's Siam Reap region—all with the objective of using tourism as a means of creating long-term economic opportunity.
Panel 3
Funding Climate Change Innovative Experiences in Adaptation
br>
Speakers




How to finance climate change adaptation, including the relationship with the Blue Economy? The panel will focus on highlighting ecosystem-based approach for adaptation; linking conservation and climate change agendas, as well as innovative financial mechanisms linked to climate change.
---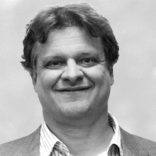 Fabio Scarano
Fundación Brasileña para el Desarrollo Sostenible
Executive Director of the Brazilian Foundation for Sustainable Development since May 2015. Coordinator of the technical and scientific components of projects developed by the Foundation, especially regarding issues related to biodiversity and environmental services , Adaptation to Climate Change and Sustainable Agriculture.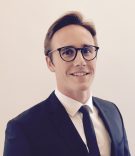 Edward Perry
Birdlife International
Global Coordinator for Climate Change at BirdLife International. He leads their work on international climate policy and supports BirdLife's national partners on a range of climate change issues. Edward is a member of the CBD's Technical Reference Group on Ecosystem-based Adaptation and Eco-Disaster Risk Reduction, and has worked on projects across sub-Saharan Africa, Latin America and the Caribbean. Prior to BirdLife, Edward was a biodiversity consultant at the Organisation for Economic Cooperation and Development (OECD).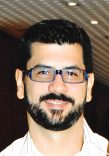 Yabanex Batista

Caribbean Biodiversity Fund
Is the Chief Executive Officer (CEO) of the Caribbean Biodiversity Fund. Throughout his career, he has focused on international financing institutions and sustainable financing for conservation and development, government relations and policy, and Multilateral Environmental Agreements (MEAs). He has ample experience working on conservation, climate chang,e and sustainable development in and with Small Islands Developing States (SIDS), Latin America and the Caribbean, and Africa.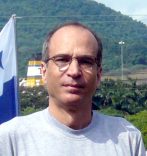 Eduardo Julia Mera

Fundación Sur Futuro
He is Coordinator of Climate Change and Renewable Energies at the Sur Futuro Foundation. Its responsibilities include integrating climate risk management into the institution's policies and projects to address, adapt and mitigate threats from climate change. Eduardo Julia is an environmental consultant and auditor certified by the DGQ (Deutsche Gesellschaft für Qualität eV) and registered in the Ministry of the Environment responsible for the coordination of environmental assessment studies.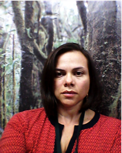 Maria Pia Hernández

IUCN
She currently serves as coordinator of the Biodiversity and Rights Unit of the International Union for Conservation of Nature, regional office for Mexico, Central America and the Caribbean (IUCN ORMACC), mainly coordinating projects and programs on biodiversity conservation issues, change climate change, risk reduction and promotion of the rights approach of indigenous peoples and local communities in processes of conservation and sustainable management of natural resources.
Panel 4
The Future of Environmental Funds in a Changing World
Speakers


The need to diversify funding mechanisms according to a changing context, combining different types of funds, is the core of this panel. EFs' donors and RedLAC members will present real challenges and experiences from the region.
---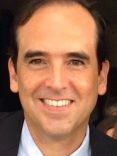 Esteban Brenes
WWF
He joined WWF's Conservation Finance team in July 2001. Esteban has worked on debt-for-nature swaps, design and evaluation of conservation funds, ecosystem services and financial sustainability studies for protected areas systems in several countries in Latin America, Madagascar, Bhutan and Indonesia. Prior to joining WWF, Esteban spent five years in the World Bank's Environmental Department, focusing on issues such as carbon emissions trading, natural resource management, and environmental user fees.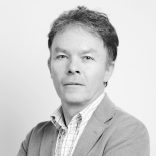 José Luis Gómez
Fondo Acción
Has been in charge of the Action Fund since 2004. He has more than 20 years of experience in public sector institutions such as the National Institute of Natural Resources, the National Planning Department, the Ministry of Foreign Affairs and the Ministry of Agriculture and Rural Development. He has been a consultant to the World Bank, IFAD, IICA and FAO.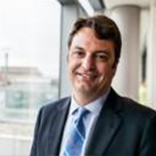 Robert Weary
The Nature Conservancy
En su decimonoveno año con Conservancy, el Sr. Weary dirige actualmente una iniciativa para ayudar a los pequeños Estados insulares en desarrollo con conversiones de deuda para financiar la conservación marina y la adaptación basada en los ecosistemas al cambio climático. La primera de esas conversiones de deuda (aproximadamente 22 millones de dólares) se concluyó en febrero de 2016 con las Seychelles. Actualmente está desarrollando conversiones de deuda adicionales con varios países del Caribe, incluyendo Bahamas, Granada y Santa Lucía.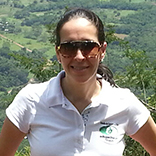 Edmilce Ugarte
FCBT Paraguay
Edmilce Has been working as Executive Director of the Tropical Forest Conservation Fund of Paraguay since 2008. Previously, he worked for the Paraguayan Environment Secretariat and the United Nations Development Program on projects to strengthen protected area management. She also worked with civil society organizations on sustainable rural development initiatives.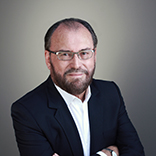 Alberto Paniagua
PROFONANPE
Senior Economist with post-graduate studies in Agricultural Development and Economic and Social Development at the University of Paris I - Sorbonne. He has 30 years of professional career, with experience in the management of funds for the conservation of biodiversity, design and implementation of strategies for financing and financial resources as well as in international negotiation processes.
Panel 5
Building Institutional Credibility for Environmental Funds
Speakers




This panel will focus on the increasing requirements for Environmental Funds to enhance their transparency and accountability mechanisms as a critical element to maintain their credibility - an EF's greatest asset.
---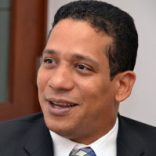 Carlos Pimentel
Participación Ciudadana
He has been a member of the Expert Committee to Follow Up on the Implementation of the Inter-American Convention against Corruption of the Organization of American States (OAS). He was an Expert Investigator of the Open Government Alliance's Independent Reporting Mechanism (IRM). He is currently the Director of the Transparency Program of Public Management of the Civic Movement Citizen Participation and Coordinator of the Center for Citizenship and State of Rights of the Technological Institute of the Americas (ITLA).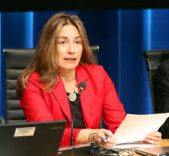 Yasemin Biro
GEF
Senior environmental economist with extensive interdisciplinary and international experience in program management, leadership, policy and strategy development, applied research, teaching, project review, funding and design, relationship building, partnerships, results-based management and performance monitoring.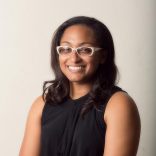 Allison M. Rangolan
EFJ
Allison Rangolan is the Chief Technical Director of the Environmental Foundation of Jamaica (EFJ) and Executive Director of the Jamaica Protected Areas Trust (JPAT). She is a member of the Finance and Audit Committee of the Water Resources Authority (WRA) within the portfolio of the Ministry of Economic Growth and Job Creation, and the External Innovation Council of GraceKennedy Limited (GKIC) which one of the Caribbean's largest conglomerates.

Jorge Mario Rodríguez Zúñiga
FONAFIFO
Specialist in Environmental Services (SES) with more than 17 years of experience in the development and implementation of innovative financing mechanisms, resource mobilization for SES at national and international levels. Lecturer on the experience of Costa Rica in the Environmental Services Program, greenhouse gas emission reduction projects, and credit systems for micro, small and medium enterprises in the forestry sector. Member of the Board of Directors of the College of Agricultural Engineers of Costa Rica. Author and co-author of different publications on Payment for Environmental Services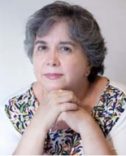 Rosa Lemos de Sá
Funbio
Became the Secretary General of Funbio in January 2010. Previously, she led the Andes-Amazon Initiative of the Gordon & Betty Moore Foundation between 2006 and 2009, in the United States, and worked at WWF-Brazil for 10 years, occupying the position of Director of Conservation from 2003 to 2006.
Panel 6
Investments Performance – Challenges and Opportunities
Speakers



The economic volatility in the recent years places more challenges to EFs' investment performance. This panel will include an overview on the current investment context, the 2016 results of the Conservation Trust Investment Survey (CTIS) and how to build an investment portfolio that takes into consideration environment, social and governance screens.
---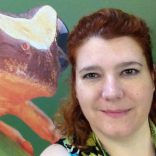 Katy Mathias
WCS
She combines experience in finance, nonprofit management, performance measurement, and governance in her role as Conservation Finance Project Manager for the Wildlife Conservation Society.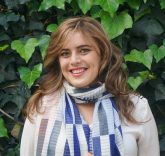 Laura Ortiz Montemayor
SVX
Laura Ortiz Montemayor is a social entrepreneur, Founder and Chief Purpose Officer of SVX México, passionate about Regenerative Culture, Systems Thinking, decentralized systems, and an advocate for Impact Investing. During the past years, Laura's work has focused on driving social, economic, and environmental justice through Impact Investment and Social Entrepreneurship education, and consulting. She is also an active promoter of Sistema- B, a peer reviewer for The Impact, part of the Mexico Impact Investing Steering Committee and Taskforce, Member of Amexcap, Nexus and Blockchain Mexico.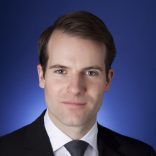 Gerold Koch
Deutsche Bank
Product specialist for institutional fixed-income and multi-asset class investment solutions.
ESG specialist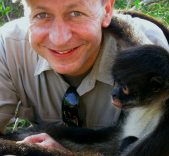 Lorenzo J. de Rosenzweig
FMCN
In 1993 he led the binational multisectoral initiative to design Mexico's first national and independent environmental fund: Mexican Fund for the Conservation of Nature, A.C. (FMCN) and brought the issue of financing for conservation to governments, environmental organizations and citizens to the discussion table. Thanks to his leadership, one can speak of the conservation in Mexico 'before and after' FMCN. To date, it participates in five boards of directors of national and international conservation organizations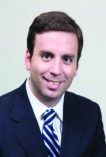 Juan Etinger
JP Morgan
Is a Managing Director and Global Investment Specialist in the J.P. Morgan Endowments & Foundations Group, overseeing the firm's activity in Europe and Latin America. He is responsible for providing customized advisory services and cross-asset-class investment strategies to private endowments and foundations.
Investment Management Principles and Practice
This workshop will contribute to create capacity of the Environmental Funds' staff and Board members on investment management topics, as part of their sustainable finance strategies. It is co-organized by RedLAC, the Caribbean Biodiversity Fund, WCS and the Conservation Finance Alliance (CFA).
October 28 and 29 from 9:00a.m.to 5:00p.m.
October 30 from 9:00a.m. to 12:00p.m.
---
A happy-hour to close the day and to showcase innovative initiatives related to the blue agenda, including coastal, marine and water conservation, in an informal environment that promotes networking among the Assembly participants.
Hosted by Fundación Propagás, CLME+ Project / CANARI and IUCN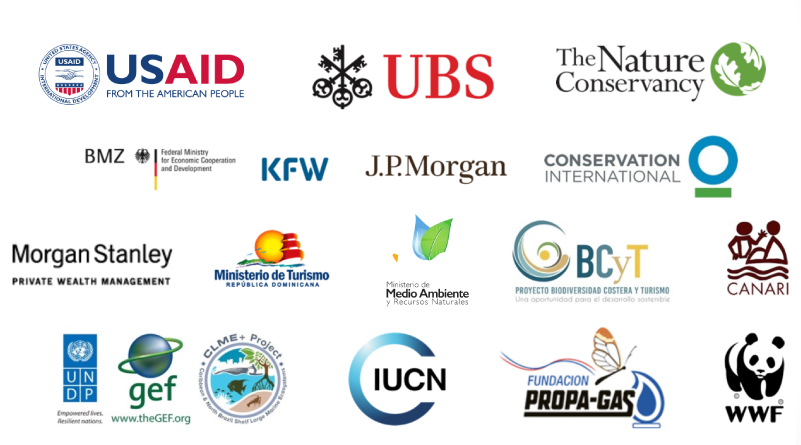 With the collaboration of