From November 1 to 4, 2016 a very special edition of our Network's greatest annual event took place. It represented the ideal platform to get together, foster knowledge and innovation for conservation.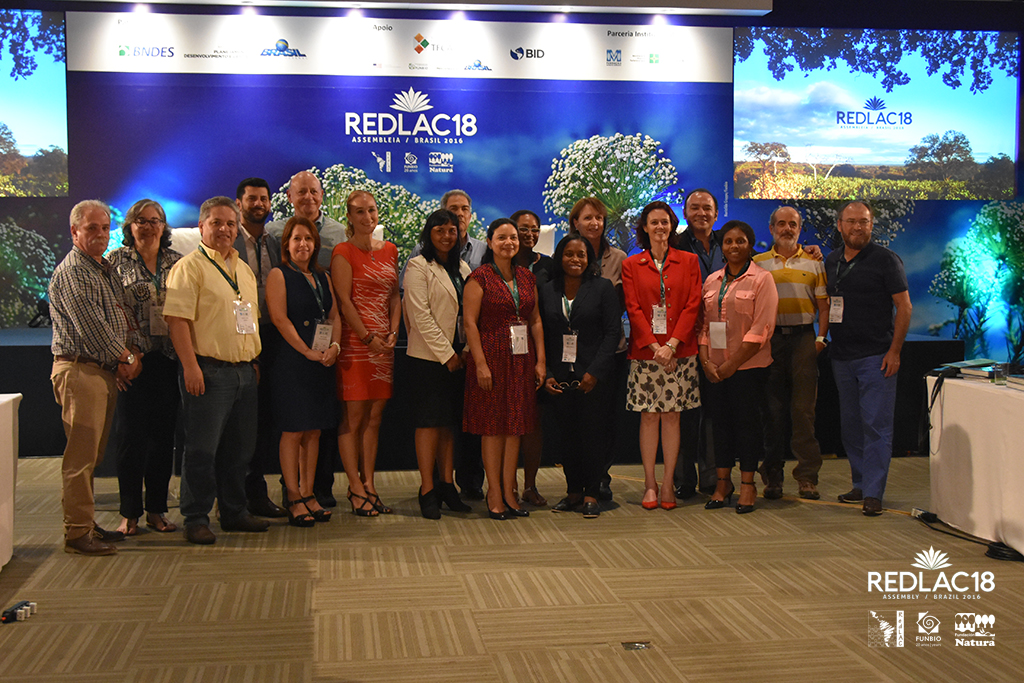 Attendees learned about the key role Environmental Funds play in conservation and sustainable management of biodiversity. Representatives from major intergovernmental organizations, financial institutions, global funds specialists and prominent figures in the conservation community gathered in this platform.
Our keynote speaker was acclaimed photographer and photojournalist - Sebastião Salgado - who captures the beauty of wild fauna and flora through his lens. Panels like The future of financing for Environmental Funds; Beyond Offset, the Brazilian experience; Communication as a change tool; Climate change and the role of Environmental Funds; Biodiversity and the private sector; Safeguards and Tropical Forest Conservation Act – TFCA were the Assembly's main topics.
In the field trip we took a journey through the Chapada Imperial, a private natural reserve and ecological sanctuary since 1985. It is 1.342 meters above sea level, on top of rocks as old as a billion years, where the Cerrado vegetation flourishes. The Cerrado is the most biodiverse savanna in the world.
During the Ordinary Assembly the Network's performance during 2016 was evaluated and action plans for 2017 were contemplated. For Project K's workshop, the National Geographic Storytelling Bootcamp, RedLAC & CAFÉ members learned about public speaking, photography and social media from renowned and great experts. Participants acquired the tools to better communicate their environmental projects.
We thank the extraordinary dedication and excellence of Funbio as the host Fund that has exceptionally undertaken this 18th RedLAC Assembly in the beautiful city of Brasilia.
---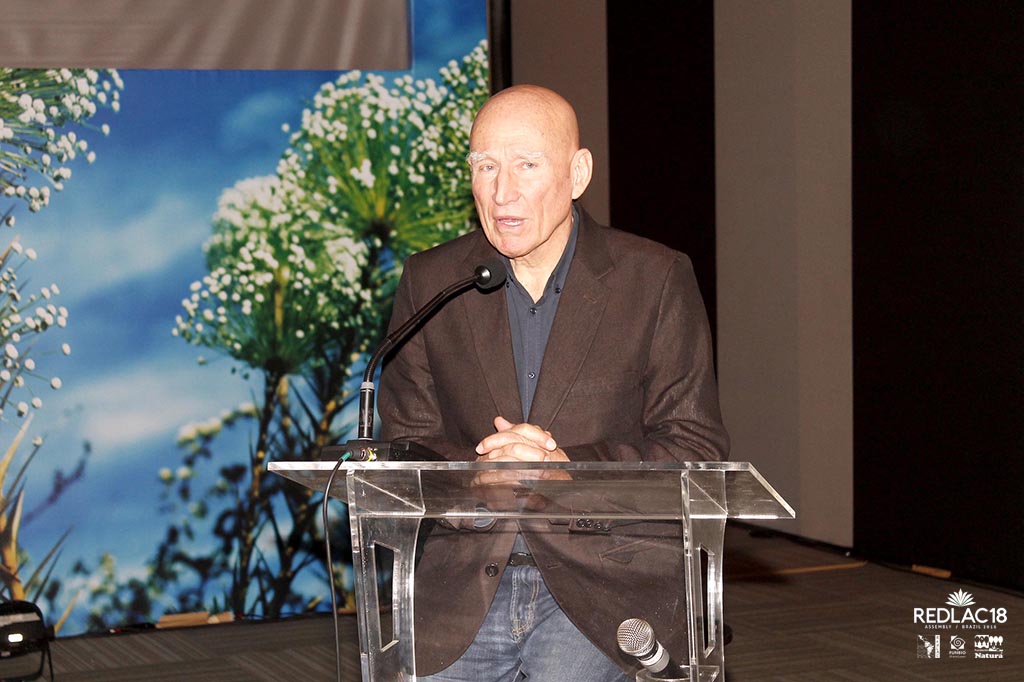 Official opening by Sebastião Salgado.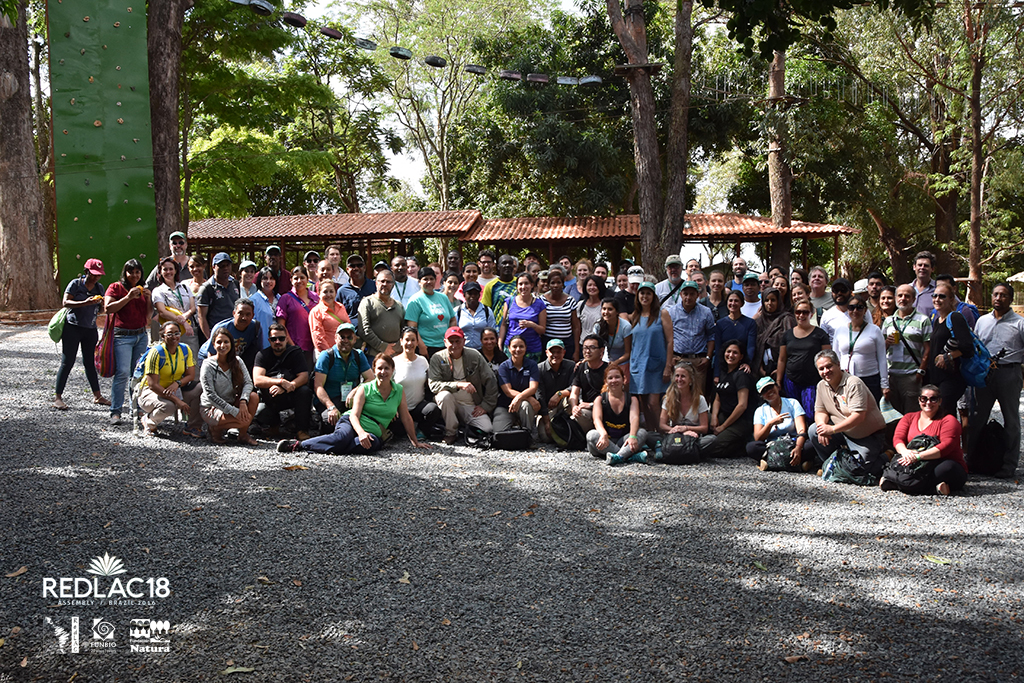 Group photo during the field trip.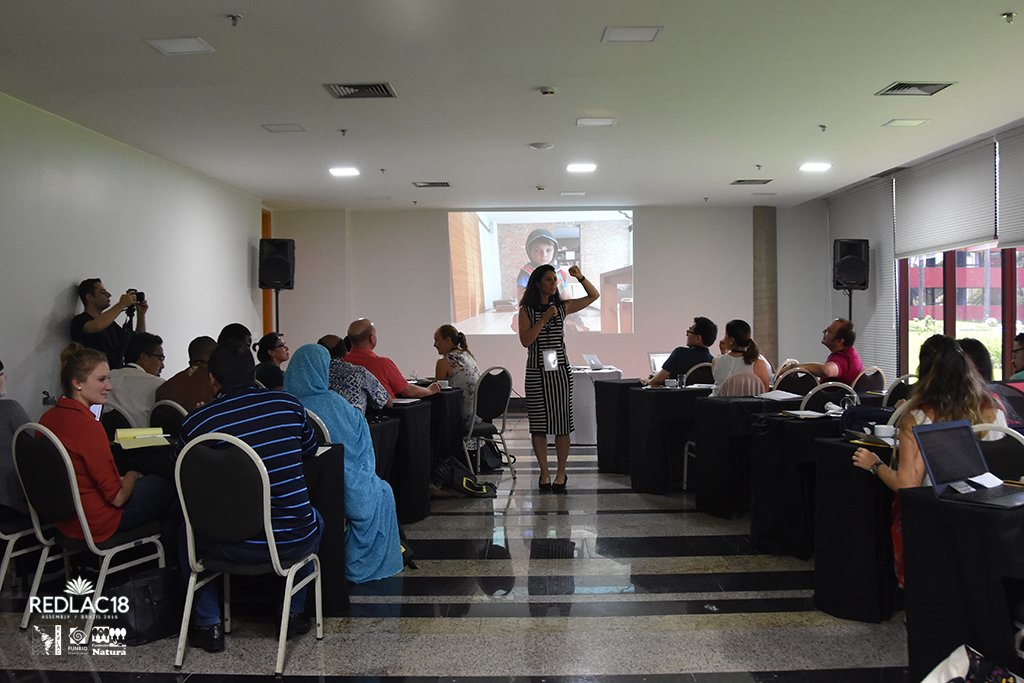 National Geographic Storytelling Bootcamp.
---