Home-made innovation does not stop. This time is Fundación Natura Panama who releases its new fundraising strategy for the conservation of natural resources
Working in partnership with the Panamian banking sector, in the past few days was launched the Banistmo Natura card, which will provide resources to the nature conservation and biodiversity projects for communities located in the Panama Canal watershed.
Besides, being the first credit card committed to the environment in Panama, around this product, the bank and our RedLAC member in Panama, has recreated an entire eco-friendly ecosystem for customers, because the total of the first annual membership will be donate to Fundación Natura. In the same way, looking for a higher engagement from the Panamanian people, is already available a reward point program related to energy and environmental saving, redeemable in the associated stores, which clients can also donated to Fundación Natura initiatives.

It is also important to note that within the commitments to the environment by Banistmo and their clients, the Natura Card is not generating bank statements on paper, but the customer will have all documents virtually. Innovative cases in conservation finance are more frequent between our RedLAC members, which are reducing the learning curves through replication and adaptation of initiatives from other members, allowing them to generate new and different mechanisms for financing not only programs but also its function and operation.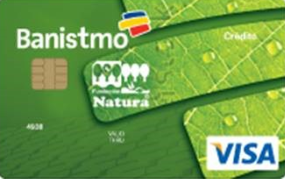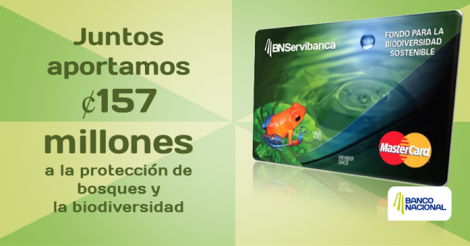 Such is the case of Fonafifo in Costa Rica, which has funded the creation and implementation of the Sustainable Biodiversity Fund -FBS- by offering an 'eco-banking' portfolio, which includes the credit card 'Ecologica Servibanca' and a compensation system for CO2 emissions.