FIAES- "Fondo de Inversión Ambiental Sostenible de El Salvador"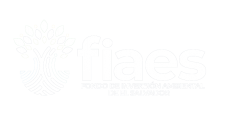 For more than 20 years, FIAES has been operating in El Salvador dedicated to management, administration and investment of financial resources that promote environmental conservation through the establishment of strategic alliances and collaboration with civil society in protected areas, micro-watershed management, decontamination activities, and land and ecosystems management.
Its work focuses on capacity-building programs, promoting the use of technology for a sustainable environment. Among its most important initiatives it manages a subprogram on conservation of marine turtles, which has allowed FIAES to finance about 20 projects for reproduction of 4 different species of turtles that nest in El Salvador.